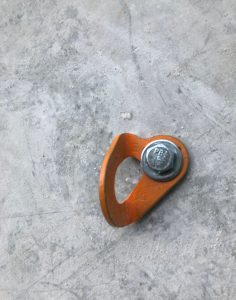 Falls are the leading cause of injury on a construction site. When working at height, fall protection is necessary to prevent injuries from falls. A fall arrest system is one type of fall protection system. In a fall arrest system there are three parts; the anchor, the connector, and the harness. A fall arrest system needs all three components in order to safely stop a worker from falling.
An anchorage system anchors in to structure near to the worker. Oftentimes, a strap can be used to wrap around a beam for an easy, temporary anchorage system. However, sometimes the working environment does not allow for straps to be used for fall protection.
TSC Southeast Provides Fall Protection
At TSC Southeast, we offer anchorage systems that can be installed on concrete surfaces. These anchor points can be installed on your construction site in minutes to provide safe and effective fall protection. Once our anchorage system is installed, we can also provide you with the fall protection equipment you need such as harnesses and connectors.
TSC Southeast is dedicated to providing you with construction safety solutions to keep your jobsite safe. If you are interested in our safety solutions, contact us today to learn more about our anchorage systems and other safety systems we provide through Safety Supplies Unlimited.
This slideshow requires JavaScript.